Whether you are buying for someone doing their first tri or their 100th, this gift guide will have your triathlete smiling swim, bike, and run.
Remember, it is best to leave items such as shoes, goggles, and bike saddles for the giftee to pick out. If these items are on their top want list though, you may opt for a gift card or make sure the items are returnable.
If you're looking for something not exactly sports-related but could really benefit the athelete you know, you could perhaps Buy CBD oil online or other oils that could aid in relaxation, muscle soreness, and recovery. If you know that they will be happy with any gift that you get them though, then you could always opt to get them a techy item from somewhere like Coolest Gadgets, they have loads of great fitness technology things, so you might find something really cool and unusual that your friend will love!
Still unsure? A useful tip is to pay attention to what your triathlete friend does alongside their training and races. For example, there are many triathletes out there who are into filming, photography, blogging, and vlogging. These athletes often record their workouts or the amazing places they visit when going to a triathlon course. In that case, something like a 4k filming drone from sites like www.drdrone.ca could make a perfect gift for them. Go have a look on youtube to see how other athletes go about filming themselves and pick out something good to suit the athlete you know.
But if you need a bit more guidance on a sporty idea to get for your friend though, then keep on reading. We've compiled a few must-haves, even for the triatheletes who have everything!
Cycling Trainer

For those looking to go high tech, the Wahoo Kickr is the one to have. It integrates seamlessly with several different mobile apps, including Zwift, and has direct chain integration so you don't have to worry about wearing out your tires.

One of the top-selling trainers on the market, The Fluid 2 offers a Fluid resistance unit that provides a quiet and consistent ride as well as progressive resistance and road-like feel.
GPS Watch
Garmin's smallest triathlon watch to date, making it possible to double down as an everyday watch. With an optical heart rate sensor and gets about 10–12 hours of real-world GPS-on time per charge, this is the clear winner.

This Bluetooth-connected sport-focused smart-watch features sleep and heart-rate monitoring, and built-in GPS. Quick-change watchbands make it easy to match your style. You can go to the Mobile Mob website to browse their wide range of straps.
Helmets
Trickledown technology! The Foray includes many similar key features (two-way fit system, light, slim design) to the fancier Synthe, but at a more affordable price. Includes MIPS technology, available without for $65.
Trek's most innovative helmet to date, for serious riders looking for maximum cooling and an aerodynamic advantage. Features BOA system closure, so finding the perfect fit is easy.
For the Person who has Everything
A great way to put all of their gear to work! The Rookie Tri is great for beginners and seasoned veterans.
The Kerrville Triathlon offers sprint, intermediate, and half distance triathlons. This hill country getaway is the perfect gift for the triathlete in your life. Buy an entry for yourself while you are at it and give them the gift of company on course.
Stocking Stuffers
Our athletes need fuel, and these yummy bars are perfect for a snack at your desk or out on a long bike ride.
It easily switches between Presta and Schrader valves, comes with a mounting bracket, and will inflate tires in a jiffy.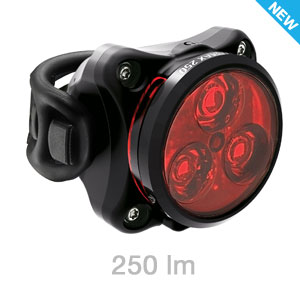 Lezyne makes great LED bike lights with a range of products for those who just need a little bit before sunrise
to those who find themselves spending hours without sunlight.
Great accessory for bike and run. Great for carrying your phone and nutrition without bulk or bounce.
After playing with all of their new toys, triathletes are going to need some good recovery time. These Trigger Point balls are designed to get deep into tissue, aiding recovery and relaxing sore muscles.
https://therookietri.com/wp-content/uploads/2017/12/gift-guide-V1.png
400
400
TheRookieTri
https://therookietri.com/wp-content/uploads/2015/11/Rookie_Tri_Race_header_logo1.png
TheRookieTri
2017-12-04 16:36:18
2017-12-05 17:14:09
2017 Triathlete Gift Guide